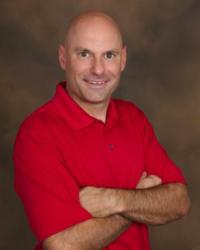 Surprise, Arizona (PRWEB) June 26, 2012
Tim Crum, founder and CEO of Animal Shelter Fundraising, LLC, an Arizona-based consulting company, has been selected to present at the Best Friends No More Homeless Pets National Conference October 25-28 in Las Vegas, Nevada. Tim will present a workshop on fundraising that will cover the must-do basics for any development program.
The Best Friends No More Homeless Pets National Conference features thought leaders of the no-kill movement, who will share their in-depth knowledge, ideas and experience to help you get the tools you need to save animals in your community.
Rachel McCrystal, Major Gifts Manager for Best Friends Animal Society said, "Tim Crum was asked to speak at the Best Friends No More Homeless Pets Conference because of his experience in speaking to grassroots animal rescue and sheltering organizations across the country. His background in fundraising and leadership in the industry allows him to give actionable and practical advise to both staff and volunteer fundraisers. We are pleased that he's joining us this year and we think the NMHP attendees will leave his session with plans they can immediately put into place to meet more supporters, raise more funds, and save more lives."
Tim Crum is a nationally recognized expert on animal shelter fundraising who is often called upon to speak at national and regional conferences. As lead presenter for the School of Fundraising, Tim travels the country and gives fundraising workshops, presentations and motivational speeches to thousands of professionals each year. He has already been selected to speak at state conferences in Michigan, Texas and Virginia in 2012.
More Pets Press Releases
---
Comments are closed.